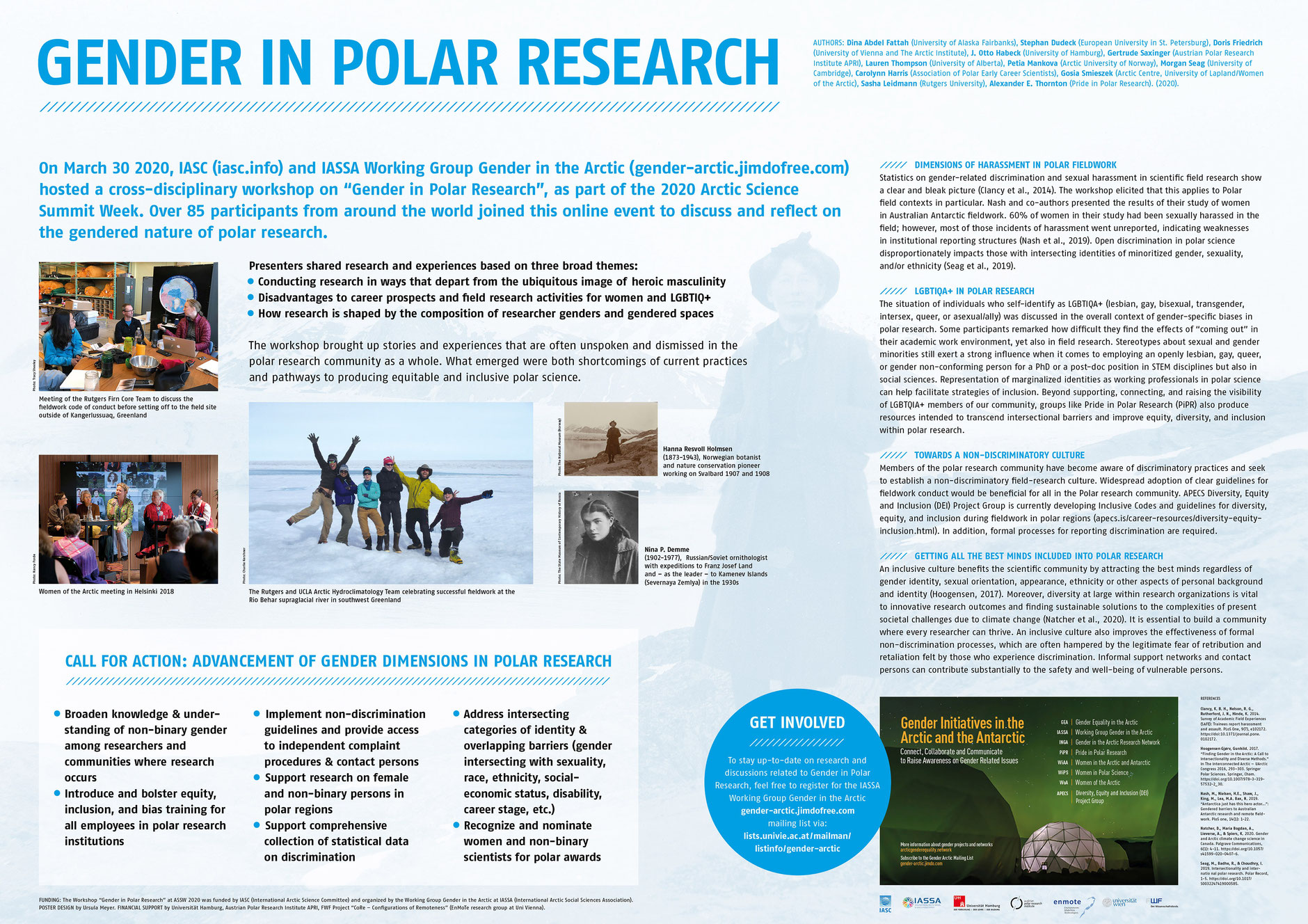 On March 30 2020, IASC and IASSA Working Group Gender in the Arctic hosted a cross-disciplinary workshop on "Gender in Polar Research", as part of the 2020 Arctic Science Summit Week online. Over 85 participants from around the world joined this online event to discuss and reflect on the gendered nature of polar research.
It is a great pleasure to share this poster resulting from this Gender in Polar Research Workshop, including a call for action.
Please feel free and encouraged use it on any occasion for display. If you submit it to conferences, please drop the Gender in the Arctic leadership to coordinate that it is not submitted severeal times and to facilitate possible joint submission.
The poster and further information are displayed / available for download as jpg or pdf at gener-arctic.jimdofree.com.
The workshop was partly supported by IASC. The poster design was funded by the Uni Hamburg, Uni Vienna and the Austrian Polar Research Institute.