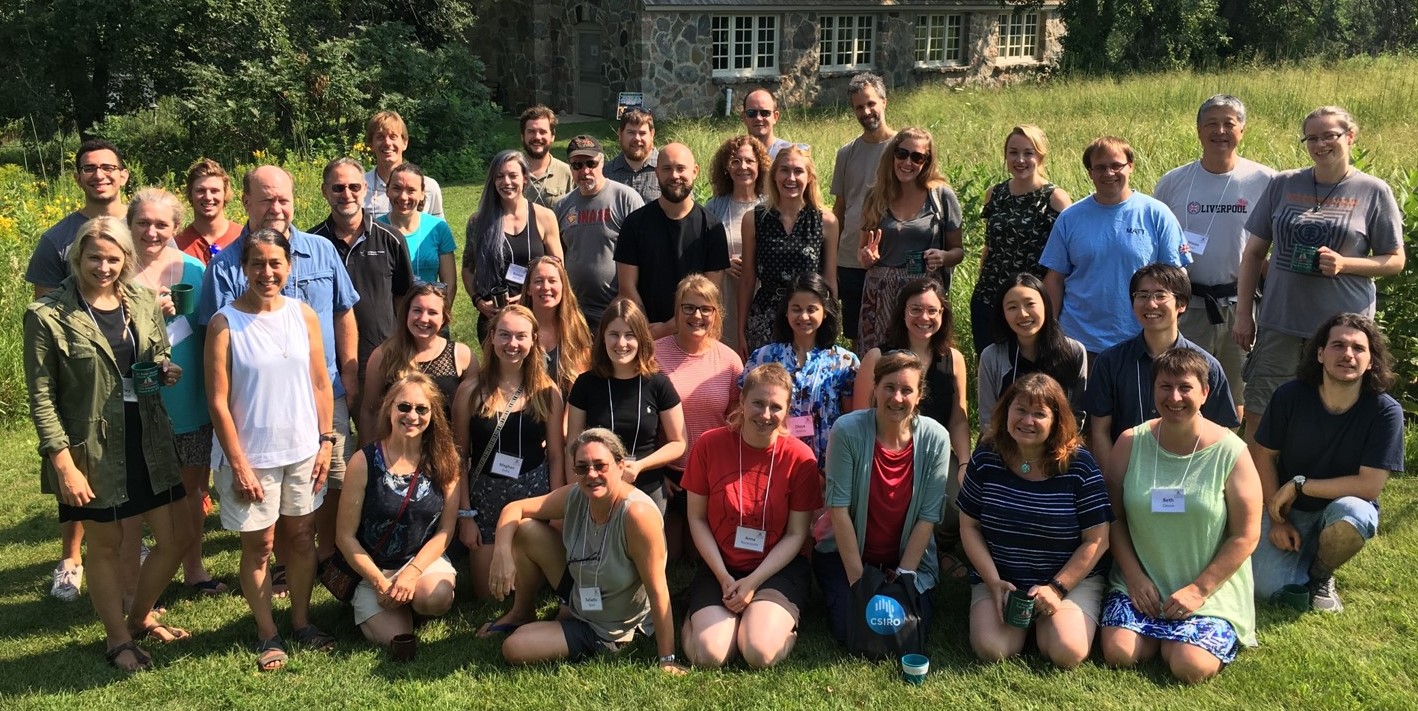 A diverse group of researchers from students to full professors, representing 12 countries, spent the week engaged in microscope sessions, talks, and posters.
The 6th Polar Marine Diatom Workshop successfully brought together 40 participants from undergraduate to full professor rank. The workshop highlighted diversity within the field. Its 40 participants representing 12 countries gathered at the Iowa Lakeside Lab on the shores of Lake Okoboji August 6-10, 2018.
A primary goal of this workshop was to prepare any diatomist to be able to consistently and confidently interpret diatom species and constrain their biostratigraphic and paleoenvironmental interpretations. To achieve this goal, we prioritized microscope sessions as the preferred presentation type. Individual microscopes were available for each participant so that all in attendance could gain first hand familiarity with the diversity of polar marine diatoms and really see the details that the presenters wanted to highlight. Each session was led by a different expert who came to the workshop with prepared slides to distribute. Enough slides were provided for each participant to take home their own set and one complete set was left at the Iowa Lakeside Lab as an archive. This sharing of materials is particularly important for maintaining a consistent taxonomic and biostratigraphic framework. It also aids in the training of future scientists because participants can share these slides with their students and other collaborators.

Contact: Beth Caissie