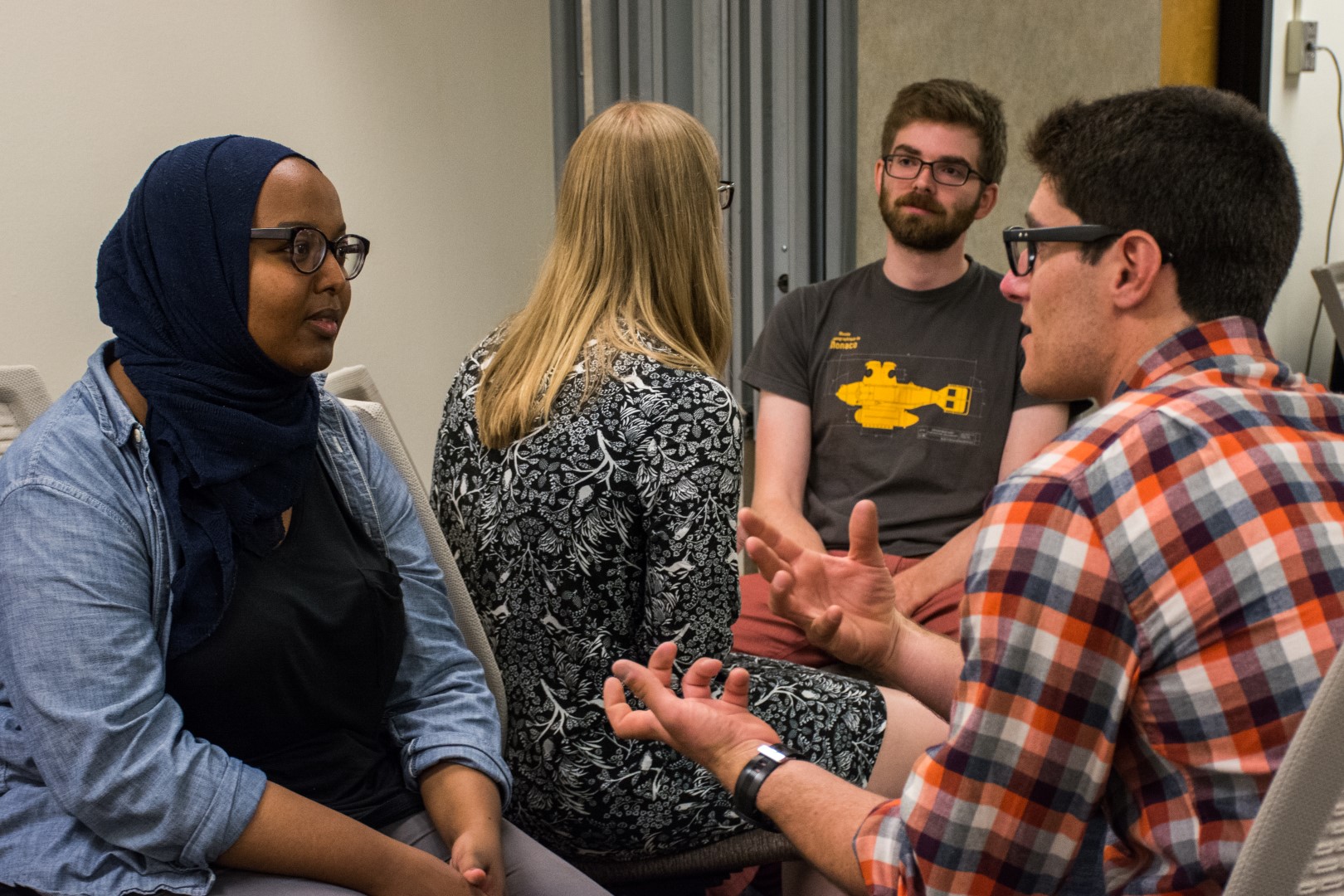 You may have heard some version of the phrase "If I had more time, I would have written a shorter letter." This statement has been accredited to many great people from Mark Twain to Cicero to Winston Churchill, but it was actually Blaise Pascal - a French mathematician, theologian, physicist and inventor - who penned the original that has been paraphrased for nearly 400 years.

Although Pascal championed his way through many fields of science in the 17th century, his wit still offers a good lesson in humility to scientists today when it comes to communicating their research. Putting complex ideas into simple, direct language can take a lot of effort, as a group of us recently learned.

For three days in August 2017, thirty-two researchers from around the world (the majority of whom were early career) gathered at the University of Colorado in Boulder, USA for a workshop to improve their skills at "Communicating Polar Science". Sponsored by NSF and NASA, and co-organized by IGS, APECS and USAPECS, this event was led by science communication professionals.

The first two days focused on oral communication, led by instructors from the Alan Alda Center for Communicating Science at Stony Brook University. Using role playing exercises and games from the world of improvisation, we learned how to connect with an range of audiences by finding common ground, telling stories, and painting evocative pictures.

Our first lesson was that communicating well requires listening and thinking from the perspective of your audience. Our instructors illustrated this point by noting how reading a scientific paper for a layperson is like someone with no knowledge of baseball trying to read a technical newspaper account of a game. In a parallel to oral communication, we performed an improv exercise in pairs in which one person had to precisely mirror the motions of the other. When in the role of the leader, we realized we had to adapt the speed and complexity of our motions so that the copier could follow, in the same way that a great communicator reads and adapts to the reactions of their audience. We also practiced techniques to better get to know and understand our audience. For instance, asking questions to establish their level of understanding, or breaking an opponent's views down into shared core values (e.g. equality, honesty) when in a debate to reveal their line of reasoning.

Another key skill we honed at the workshop was how to engage an audience and convey a foreign concept using metaphors and analogies, along with movie quotes and song lyrics. Learning by doing, we practiced giving TV interviews; each being filmed and then critiqued by the group. Feedback covered tone (e.g. show more passion), clarity (e.g. shorter sentences, repeat key points) and body language (e.g. more eye contact, stay present). This collaborative format nurtured team building, too: participants began to coach one another, and as the paths of communication opened up, everyone became more animated and confident. We also learned the power of putting your key message up front and then using repetition to embed it in the minds of your audience. Other highlighted techniques included stating something surprising about your research, or showing how it relates to your audiences' lives to create intrigue, and revealing why you care about what you study to generate rapport.

The final day of the workshop focused on written communication. Dr. Max Boykoff and his team from the Center for Science and Technology Policy at CU Boulder provided new perspectives on how to develop different writing styles for different media, from academic journal articles to social media posts. We learned how to build a Twitter following by finding your niche tweeting topic, along with sharing parts of your non-scientist personality, like external interests. Studying examples, we saw how photographs (e.g. animal encounters), short videos (e.g. interviews) and graphics can make a critical difference in achieving a wide reach. Comparing and discussing articles in groups, we saw how keeping language free of jargon, using a frame (e.g. adventure journalism), and incorporating characters and human interest (e.g. food) could be employed to great effect.

The workshop provided many opportunities to step outside one's comfort zone and to develop the skills to talk effectively with the wider public. Participants practiced using the 'Yes, and…' exercise when confronting an opposing viewpoint. Instead of responding 'no' and setting up a debate where we remain opposed, we started with 'yes, and…' to build positive momentum on what someone else thinks, creating a bond by agreeing with something they find important. After they understand you're listening, they are more willing to hear what you want to say. This simple technique can be used in everyday in both formal and informal settings. Participant Robin Matthews said, "I came away with a deeper understanding that communication should have a clear purpose. Now, instead of jumping straight into the how of my communicating, I first ask myself - what do I what my audience to think, feel or do?"

Christian Wild, a PhD candidate at the University of Canterbury in New Zealand, put his training to use even before leaving Boulder. "I was thrown in at the deep end when I joined a panel discussion on science communication at the IGS symposium immediately after our workshop, along with workshop participant Michaela King and two more senior scientists . During this discussion and the question session from the audience, I was particularly thankful for the improvisation techniques that we learned from the Alda team just a few days earlier. Paying close, dynamic attention to others, reading their body language and nonverbal cues helped me to shift my focus from what I was saying to what the audience was receiving."
This workshop report from "Communicating Science for Polar Researchers" was written by Robin Matthews, Paul Rosenbaum, and Christian Wild who, as international participants, received funding from the International Arctic Science Committee (IASC) and the Scientific Committee on Antarctic Research (SCAR) to attend the workshop. The workshop was organized by Alice Bradley, Ellyn Enderlin, Mahsa Moussavi, and Allen Pope and funded by the NSF Office of Polar Programs (Award #1720574) and the NASA Cryosphere Program (Award #NNX17AK61G).