IASC is pleased to announce that the 2015 IASC Medal, which is awarded in recognition of exceptional and sustained contributions to the understanding of the Arctic, goes to
Jacqueline Grebmeier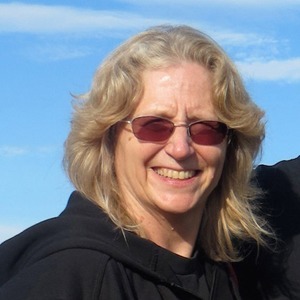 The IASC Medal Committee reviewed the nominations received and unanimously decided to honor Jacqueline Grebmeier for her exceptional contributions to the understanding of Arctic benthic ecology and marine ecosystem dynamics; her pioneering work interpreting geochemical and stable isotope measurements in sediments; her commitment to the establishment of long-term observatories through international collaboration; and her outstanding leadership and mentorship within the Arctic science community.

Congratulations!

The 2015 IASC Medal will be awarded by the President of IASC during the Arctic Science Summit Week 2015 in Toyama (Japan). The award ceremony will include a short introduction by the President and a 30 minutes lecture by the awardee.

Jacqueline Grebmeier is Research Professor and a biological oceanographer at the University of Maryland Center for Environmental Science. Dr. Grebmeier earned a Bachelor of Arts in Zoology from the University of California, Davis in 1977 and went on to receive Masters Degrees in Biology from Stanford University in 1979, and in Marine Affairs from the University of Washington in 1983, specializing in applications of Arctic science to Arctic policy. Dr. Grebmeier earned a Ph.D. in Biological Oceanography from the University of Alaska Fairbanks in 1987. She has played a leadership role in coordinating and promoting national and international arctic research. She recently completed her service as the U.S. delegate to, and a vice-president of the International Arctic Science Committee, and as a member of the U.S. Polar Research Board of the National Academies, and she also served formerly as a Commissioner of the U.S. Arctic Research Commission following appointment by President Clinton. She has contributed to other coordinated international and national science planning efforts including service on the steering committee for U.S. efforts during the International Polar Year. Over the last thirty years she has participated in over 45 oceanographic expeditions on both US and foreign vessels, many as Chief Scientist, and she was the overall project lead scientist for the U.S. Western Arctic Shelf-Basin Interactions project, which was one of the largest U.S. funded global change studies undertaken in the Arctic. Her research includes studies of pelagic-benthic coupling in marine systems, benthic carbon cycling, benthic faunal population structure, and polar ecosystem health, and she has published approximately 100 peer-reviewed scientific papers and she has also served as editor of several books and journal special issues. Her research is focused on understanding how arctic marine ecosystems respond to environmental change, particularly efforts to illuminate the importance of benthic biological systems.