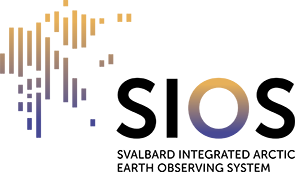 SIOS invites the Svalbard science community to this years' conference on applications of Earth Observation, Remote Sensing and Geoinformation in Svalbard.
Conference dates: 8-10 June 2021
Abstract submission deadline: 15 May 2021
No registration fee
Svalbard is probably the region in the Arctic with the most in situ measurements, and still there are massive gaps. Such data gaps can be filled using frequent satellite-based acquisitions, new product generation using remote sensing, and integration of in situ data with satellite-based information.
The aim of this online conference is to:
review the state-of-the-art EO/RS/GI applications in Svalbard
promote the PhD students, postdocs, researchers, senior scientists and academicians to contribute actively in the SIOS's special issue on EO/RS/GI
provide social experience to the Svalbard scientific community during the pandemic time
The conference is being organized and coordinated by the SIOS-KC, Remote Sensing Working Group (RSWG) and guest editors of SIOS's special issue on EO/RS/GI.
The top five papers presented by Early Career Researchers will be invited to contribute as full papers to the SIOS's special issue in the Remote Sensing Journal, free of charge.
The registration form to attend the conference will be made available on the SIOS website in due time before the conference.
More info: SIOS website