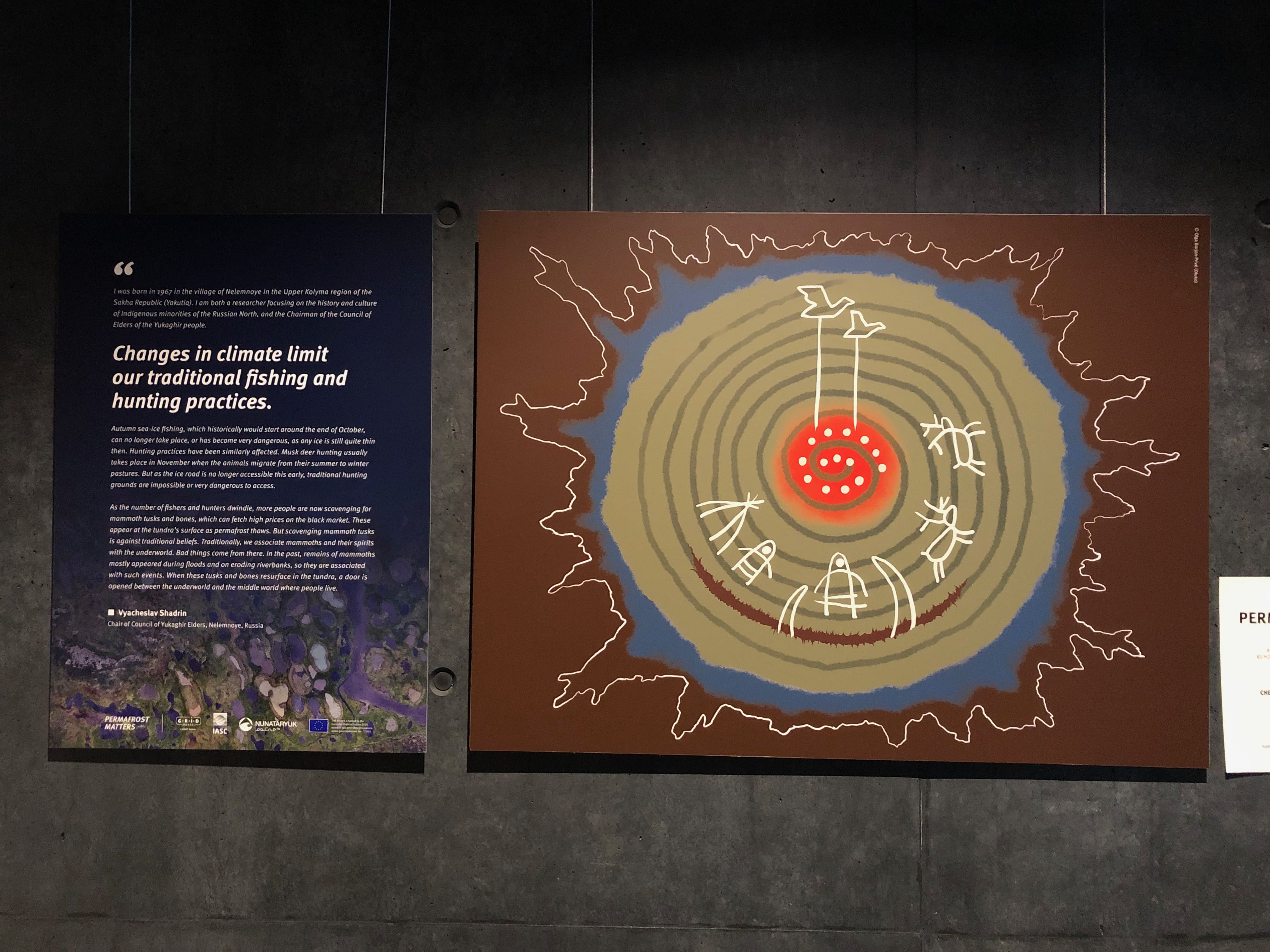 Reykjavik, 20 October 2023 – The European Union funded Horizon 2020 "NUNATARYUK"-project, led by the Alfred Wegener Institute (AWI), has carried out a comprehensive six-year investigation into the rapidly changing permafrost regions in the northern hemisphere. The project aimed to answer pressing questions about the role of permafrost thaw in the global climate system, and the consequences for ecosystems, the economy, and the people living in these regions. The culmination of this ambitious endeavour is the "Arctic Permafrost Atlas," a ground-breaking publication launched during the Arctic Circle Assembly on October 20, 2023.
The term "Nunataryuk", drawn from the Inuit language Inuvialuktun, means "between land and sea". It signifies the Arctic coastal zone, where a majority of the northern population resides. Those who live and work in this region must contend with the many dimensions of permafrost. The frozen ground shapes the land as well as the coast and the seabed. Rising global temperatures have left their mark, with permafrost thaw causing changes in landscapes, shoreline erosion, altered ecosystems, damaged infrastructure, and impacting the lives and livelihoods of Arctic residents.
To address the many challenges and uncertainties around permafrost thaw, the "Nunataryuk" project, which started in November 2017, brought together over 150 scientists from 26 partner institutions across 14 countries. The project blended on-site permafrost research and stakeholder input with modelling and socio-economic analyses. Based on new data from the project as well as exiting data sources outside of the consortium, GRID-Arendal, a Norwegian-based environmental communications centre, created the atlas that offers a comprehensive view of existing permafrost on land and beneath the sea.
In collaboration with the International Arctic Science Committee, the launch was accompanied by an exhibition called "Permafrost Matters" at the Harpa conference centre for the duration of the Arctic Circle Assembly. The exhibition offered a glimpse into the changing world of permafrost, drawing from the stories, maps, and graphics presented in the Arctic Permafrost Atlas.
A PDF version of the book and the exhibition panels are now available online at https://www.grida.no/publications/998 with a print version to follow.
The atlas itself can be found online here or here.
Photo courtesy of the organisers